The original article: https://reports.jpmorganchase.com/investor-relations/2019/ar-ceo-letters.htm
My takeaways:
Clients come first, employees are second, the next is community, then investor.
If you look at the key highlights from the annual report, Jamie emphasize JPM is always a customer driven company and putting customers as the top priority.
DEALING WITH AN EXTRAORDINARY CRISIS
We go to extraordinary lengths to help our customers — consumers, small businesses, midsize companies, large corporations, and state and local governments.

– Customer comes first, face the crisis

– Emphasizing consumer, small business, and middle/large and government

We take excellent care of our employees.

We make extraordinary efforts to lift up our communities, especially in challenging times.

We are transparent with our shareholders: What they should expect regarding our financial and operating performance in 2020.

We are working closely with all levels of government during this crisis — and while we will participate in government programs to address the severe economic challenges, we will not request any regulatory relief for ourselves.

We need a plan to get safely back to work.
Peer to peer comparison: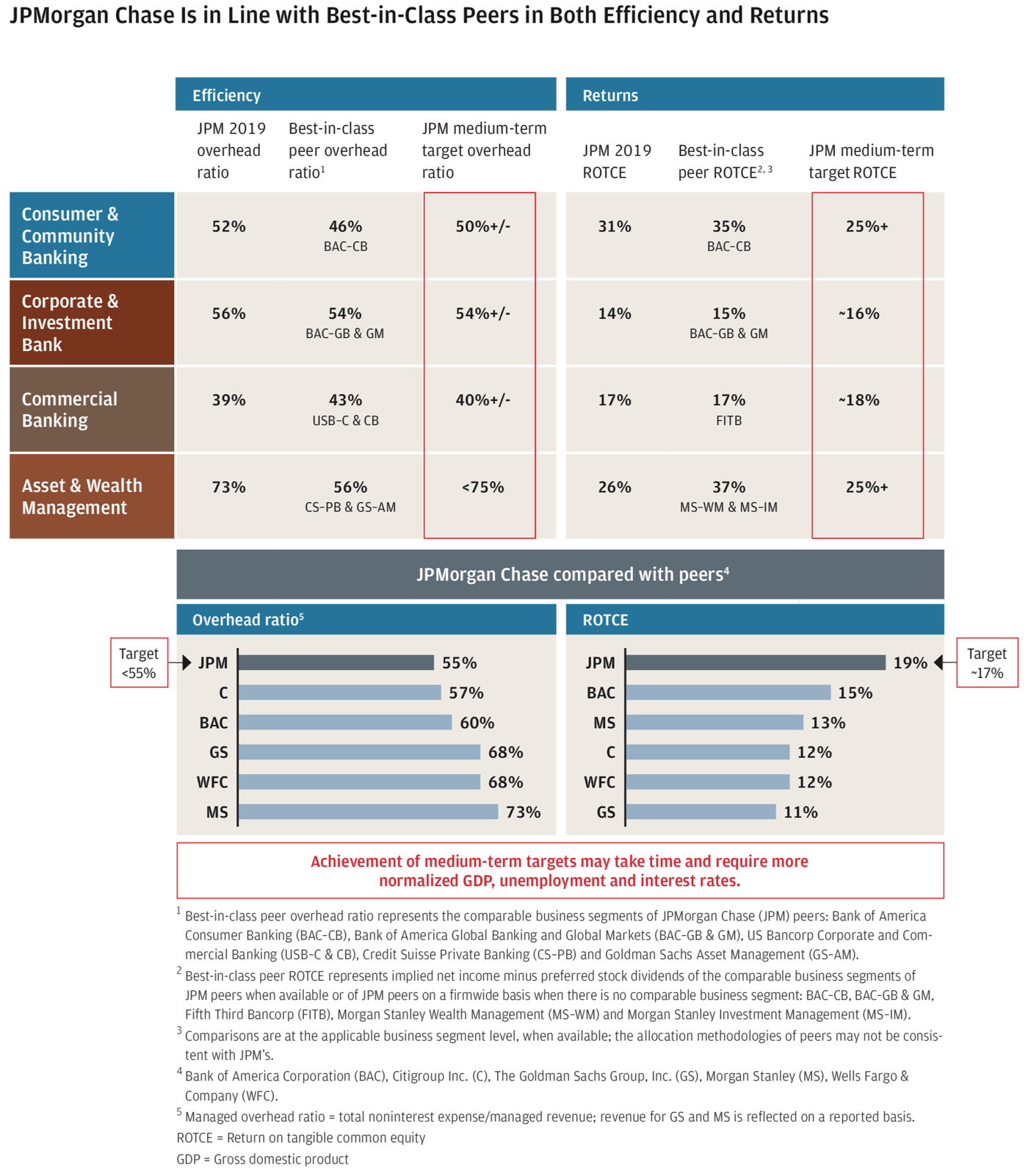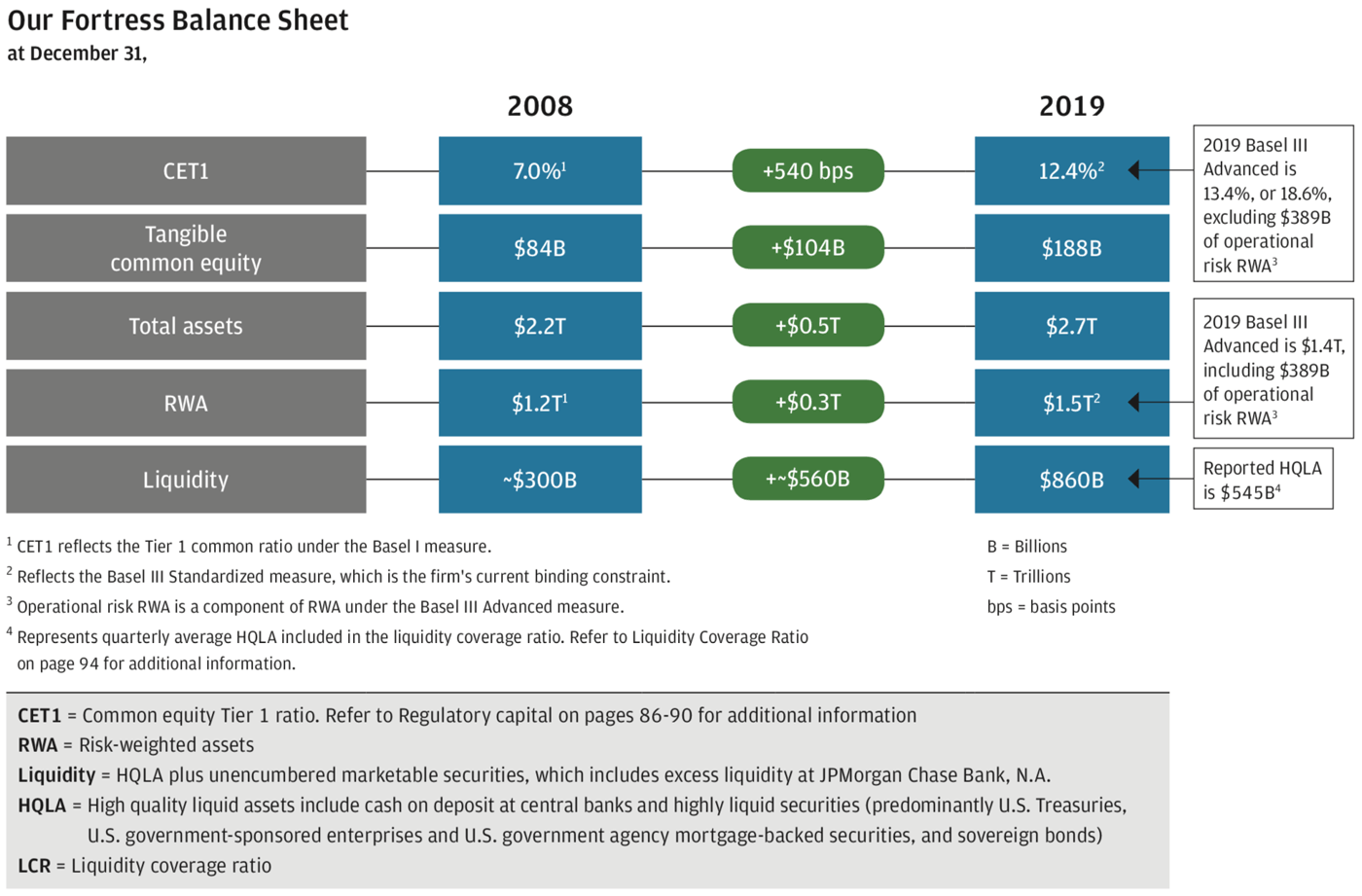 Look at the graph design and format:
Consistent color
Abstraction
Type of visuals